Go therefore and make disciples of all nations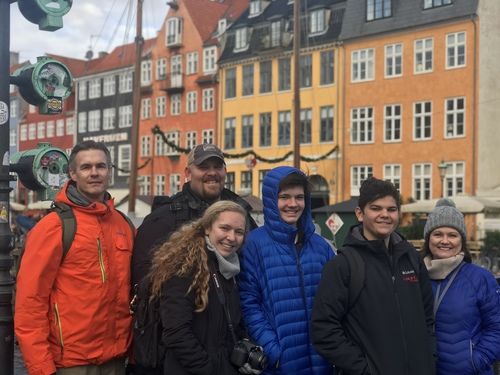 The Cooperative Program is the unified giving plan which supports almost all missions and ministry which Baptists do together. The Cooperative Program supports missions and ministries across North Carolina, North America and around the world.
North Carolina State Offering
The Baptist State Convention of North Carolina (BSCNC) is the organization of Baptist churches in North Carolina who cooperate with one another, and in most cases, with the Southern Baptist Convention (SBC), in order to advance the work of the kingdom of God.
Each year, Baptists honor the life and work of Annie Walker Armstrong when they give to the annual offering for North American missions named after her. As a tireless servant of God and a contagious advocate and supporter of mission efforts throughout the world, Annie Armstrong led women to unite in mission endeavors that ultimately led to the formation of Woman's Missionary Union.
Lottie Moon Christmas Offering
IMB's (International Mission Board's) mission is to make disciples of all peoples in fulfillment of the Great Commission. Over 6,000 people groups -1.7 billion people -still live with little or no access to the Gospel. IMB is an entity of the Southern Baptist Convention, the nation's largest evangelical denomination, claiming more than 40,000 churches with nearly 16 million members. Every penny given to the IMB Lottie Moon Offering is used to help support more than 5,000 Southern Baptist missionaries serving overseas.
Serve the Kingdom on our upcoming mission trips to Kenya, Africa and London, England
Ahero Orphanage - Kenya, Africa
Would you like an opportunity to see our missions at work? Since 2015, we have supported the Ahero Orphanage with food, clothes and shoes; this trip we will have the chance to see the children we have been supporting, build homes for widows, door to door evangelism & gospel presentations in schools. The team will consist of sixteen members. Spots are first come, first serve.
The team will be involved in evangelism, assisting in the community, building relationships with local residents. The team will consist of twelve members.
Ahero Orphanage - Kenya, Africa

Southeast Asia
"The best coffee in town! It's awesome!"
"It's my absolute favorite place to go!"
Care for Mountain View Day